SME&E Growth will have 16 SME workshops hyper focused on providing practical insights to assist your business to GROW.
Our epic workshop hosts are EXPERTS in their fields and looking forward to sharing their advice and experiences with our SME&E Growth attendees.
Each SME&E Growth workshop stream will have two workshops to choose from, but if you're torn between the two don't worry... we've got your back. All SME&E Growth workshops will be recorded and available to re-watch for ALL ticket holders for the three months following SME&E Growth.
OUR SME&E GROWTH WORKSHOPS WILL FOCUS ON THESE PILLARS to SUPPORT THE SUCCESSFUL GROWTH OF YOUR BUSINESS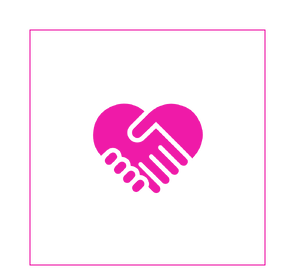 NURTURE
Insights on how to maintain strong relationships with customers, employees, and stakeholders, continuously improving products or services, and adapting to changing market conditions while staying true to your brand and mission.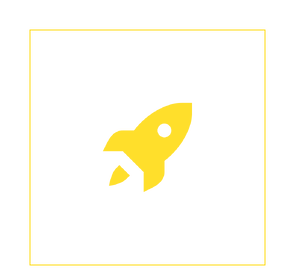 ACCELERATE
Focus on improving operational efficiency, expanding your customer base, investing in new technologies or strategies, and building partnerships with key stakeholders.
SME&E GROWTH WORKSHOPS TO NURTURE YOUR GROWING BUSINESS
Mastering Remuneration: A Workshop on Effective Remuneration Management
PRESENTED BY STRATEGIC PAY LIMITED

DAY 1 | WORKSHOP SESSION 4 | 4:00PM
Learn how an effective remuneration strategy & the right tools can help you attract & retain the best talent for your business. Don't miss out on this opportunity to optimize your company's remuneration strategy.
Hosted by Mike Boneham from Strategic Pay Ltd
EFFECTIVELY SUSTAIN YOURSELF FOR THE LONG GAME
DAY 2 | WORKSHOP SESSION 5 | 11:00AM
4000 weeks is roughly all you get to make an impact.

In this practical workshop we'll kōrero about fundamentals, ego, joy, see-saws and energy. You'll get tools and tips on awareness, busy ruts, values, evaluation and action. Get on the front foot with thriving wellbeing. Don't let another week fly by, doing what you've always done.

Hosted by Daz Burns from The Good Day Matrix
Own Your Personal Brand Like A Boss
DAY 1 | WORKSHOP SESSION 2 | 11:50AM
You built your business off the back of your reputation and referrals. Then you were told you needed to run ads to grow, but that didn't work. So why not just scale your reputation? It's worked before, and in this workshop we'll explore how and why it works.
Whether it's through LinkedIn, Meta, or TikTok, come along to this workshop and let Stanley show you how to grow your business using your personal brand.
Hosted by Stanley Henry from The Attention Seeker
WHEN THE ECONOMIC HEAD WINDS ARE BLOWING
DAY 2 | WORKSHOP SESSION 8 | 4:00PM
How do we build strength, resilience and efficiency within business?
Being able to reflect on your plan and why you're in business is crucial to the sustainability of business through economically challenging times.
This workshop will assist you to develop your personal vision for the future and your business through financial planning.
Along with developing a framework for creating resilience and growth within your business through the 7 ways to grow. Small changes across these 7 key areas of your business can have a huge impact on cashflow, profitability and growth.

Hosted by Blake Chamberlain from FoxPlan Ltd
A Board for your Business - Friend or Foe?
DAY 2 | WORKSHOP SESSION 7 | 2:50PM
Should you consider a board for your business? How could it help? What should you think about? And how do you get started?

Join us for an engaging workshop that will explore the benefits and opportunities of having a board for your business – and how to get the right structure in place to set you up for success. Our panel of experts will share their insights, lessons and perspectives and what they've learned from their experiences. Their short presentations will be followed by a 10 to 15-minute interactive question-and-answer session. This is your chance to engage with our experienced panellists, seek clarification, and gain further understanding of the board dynamics that could play a significant role in shaping the sustainable future of a company.

Don't miss this opportunity to gain valuable insights on the relationship between boards and businesses, find out how a board could work for you – and equip yourself with the knowledge to work with a board effectively.
Facilitated by Michael Fraser from the Institute of Directors. Panellists include Suse Reynolds from Angel Association NZ and Trevor Dickinson from Angel HQ
SME&E GROWTH WORKSHOPS TO ACCELERATE YOUR BUSINESS
BECOME THE BUSINESS YOU WANT TO BE, RATHER THAN THE BUSINESS YOU ARE NOW
DAY 1 | WORKSHOP SESSION 1 | 11:00AM
Are you tired of your small business feeling like a circus without a ringmaster? Do you feel like you're juggling too many tasks without a safety net? Fear not, fellow entrepreneurs! This workshop is here to teach you the art of running your business like a well-oiled machine. Join us for a session of laughs, learning, and maybe even a few clown sightings (just kidding, we promise). You'll leave feeling like the ultimate business ringleader, ready to take on the world.

Hosted by Rob Bull from Plexus Consulting
BREAKING THROUGH THE WALLS OF GROWTH
DAY 2 | WORKSHOP SESSION 6 | 11:50AM

Growth is hard, but you can get ahead of the curve by knowing what's coming and how to plan for it. We've researched and mapped the stages of growth from seed to maturity and the mindsets required to succeed at each stage. In this workshop we'll walk through these stages and how you can identify and hire for the mindsets required.

Hosted by Pip Spyksma & Angela Waddell from Sprout NZ
AI BUSINESS PANEL - ROUNDTABLE Q&A SESSION
Going Global - Propel your global expansion with NZTE
DAY 2 | WORKSHOP SESSION 6 | 11:50AM
In this interactive SME&E Growth workshop session, we'll focus on introducing you to the remarkable world of myNZTE, a comprehensive platform brimming with exceptional free content, courses, and more. Discover how myNZTE can revolutionize your growth journey and provide you with invaluable resources every step of the way.
During the workshop, we'll guide you through the wealth of offerings available within myNZTE, allowing you to unlock its full potential. We want to ensure you're equipped with the necessary skills and expertise to thrive in today's competitive landscape.
Hosted by Megan Huddleston & Ravi Nagasamy from NZ Trade & Enterprise
How to get INVESTMENT READY
DAY 1 | WORKSHOP SESSION 4 | 4:00PM
Considering raising capital for your business? Before you get started, it's important to understand New Zealand's investment landscape and identify the right potential capital sources for your business. In this masterclass, you'll discover the key business components that investors look at and gain actionable tips to help you craft a compelling pitch deck. Accelerate your path to success and gain the confidence needed to attract the right investors.
Hosted by Sophie McLernon from Snowball Effect
SME&E GROWTH WORKSHOPS TO GROW YOUR BUSINESS
SCALING SALES TO DRIVE GROWTH
DAY 1 | WORKSHOP SESSION 3 | 2:45PM
Are you ready to scale your sales to drive growth?
With your sales process in place the next step is moving from organic to proactive sales, and scaling for growth. This workshop will help you work through scaling your processes, telling your stories to grow sales, enabling your sales partners and the keys to successful relationship management. This fast paced, practical SME&E Growth workshop will give you tools to grow both locally and globally.Hosted by Ian Cartwright from Ian Cartwright Sales Coaching
How to build a brand with purpose
DAY 2 | WORKSHOP SESSION 5 | 11:00AM
Join brand guru Ciaran for an engaging and interactive workshop that empowers organisations to stand out for what they stand for.

Be intentional with your design and communications and ensure that your company's mission, values and purpose are obvious and resonate with your audience.

Hosted by Ciaran Jack from Obvious Brand Partners
UNLOCK CUSTOMER AND MARKETING INSIGHTS TO HELP TAKE YOUR BUSINESS GLOBAL
DAY 1 | WORKSHOP SESSION 3 | 2:45PM
In this practical workshop you'll learn about the essential metrics to measure across your digital marketing and website activity, how to appropriately set up the right customer feedback loops, and how to accelerate the acquisition of new customers.

This session is highly recommended for individuals entering new markets or preparing to do so in the near future.
Hosted by Jonty Hodge from Kepla
The 6 Fundamentals of Sales Know How 2.0
DAY 1 | WORKSHOP SESSION 1 | 11:00AM
If you need help in sales, this one's for you! In this 45-minute workshop we cover the 6 Fundamentals of Sales Know-How. We'll step by step talk you through how to overcome your fear of sales and workshop your sales process. Presented by globally experienced sales coach Ian Cartwright and author of The 6 Fundamentals of Sales Know-How; this fast paced, practical workshop will help you understand the '6 Fundamentals of Sales Know-How' and how to overcome your fear of sales.

Hosted by Ian Cartwright from Ian Cartwright Sales Coaching
TALK GENERATIVE AI AND THE FUTURE OF GOOGLE
DAY 2 | WORKSHOP SESSION 8 | 4:00PM
In this SME&E Growth workshop we'll delve into the power of Google's revolutionary tool, 'Checkable', and unlock its potential for business growth; discover how you can leverage Google's suite of products and services to drive your business success; and learn first hand from our Google experts about the ground-breaking applications of generative AI and discover how it can transform your business strategies.
Hosted by Rob Hawthorne & Graeme Merrall from Google